Bike Parking Solutions for Healthcare Facilities Offer Convenient, Secure Bike Parking and Storage for Staff, Patients, and Guests.
Healthcare facility employees, patients, and visitors are finding biking to hospitals, clinics, labs, and offices an attractive option when safe, secure bicycle parking and storage is available. In fact, many large facilities now complement bike parking and storage with end-of-trip employee amenities, such as showers and changing rooms to encourage biking to work. Healthcare facilities are benefiting from reduced demand for onsite vehicle parking, the ability to direct security personnel and resources to more pressing security concerns, and healthier, fitter employees—while contributing to cleaner air and less traffic congestion in their communities.
As well as the positive image the lockers give, other benefits include reduced demand for staff car parking on the site, fewer stolen accessories such as panniers and lights, (with reduced problems for security personnel), and healthier and fitter employees. The lockers are certainly appreciated by staff—all 20 were taken in the first 2 days—and they are now in regular use by employees who have paid a key deposit and signed a long-term rental agreement. These visible and popular facilities have been installed in direct response to requests from cycling employees. For example, all the new CycleSafe lockers are already fully allocated and in daily use—with a substantial waiting list.
Read More Healthcare Facility Testimonials
Key to successful bike riding ride programs at healthcare facilities is ample, safe, and secure parking and storage. CycleSafe bike parking solutions offer a wide range of bike racks, bike lockers, bike shelters, bike corrals, and other bike storage solutions. We collaborate with healthcare administrators, operations directors, facility planners, supervisors, managers, security directors, and other stakeholders to integrate convenient, secure, cost-efficient bike parking solutions at their facilities.
Healthcare Facility Bike Lockers
CycleSafe Bicycle Lockers provide the highest security bike parking with Class I, long-term bike storage for healthcare facilities with protection from theft, vandalism, and weather. Our durable, virtually indestructible bike lockers are compression molded with non-corrosive, rust free, impact resistant, structural-grade composite materials with a graffiti/UV resistant polyurethane enamel paint finish. Install secure bike lockers at hospitals, medical centers, clinics, practitioner offices and other healthcare facilities for the proven, lowest cost of ownership over long-term use.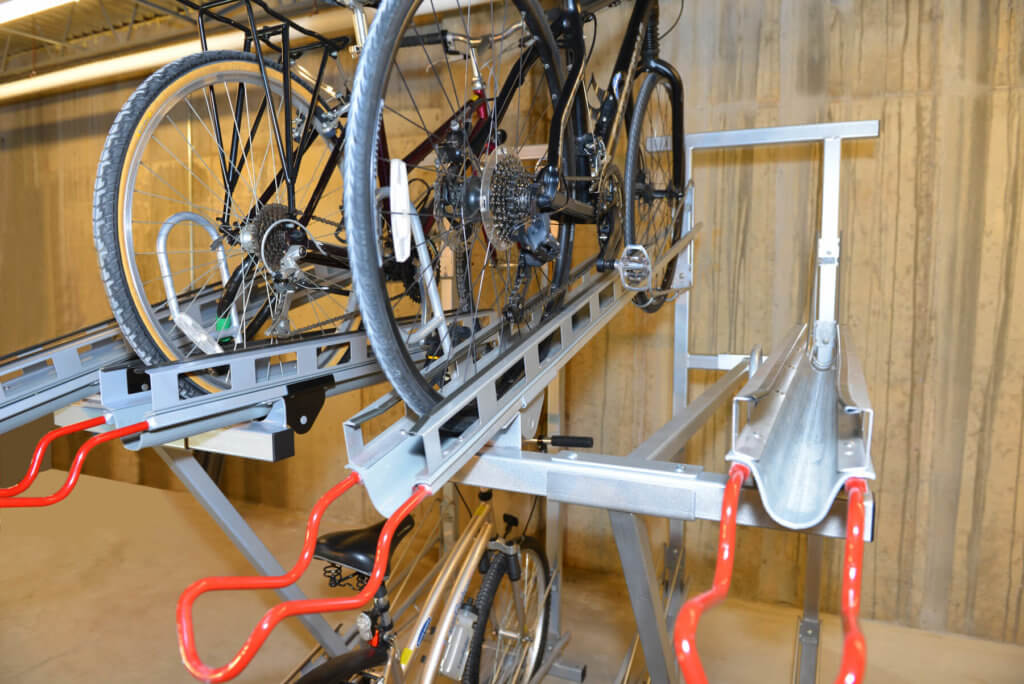 Healthcare Facility Bike Racks
CycleSafe Bike Racks provide bike parking security, stability, and safety with Class II short-term bike parking solutions for healthcare facilities. We offer a wide range of cost-efficient, attractive indoor and outdoor bike racks for buildings to meet your employees' and guests' convenience and secure bike storage needs. We select product materials for long lasting durability and sustainability, including leading edge-coating technology for maximum corrosion and impact resistance, designed for decades of use.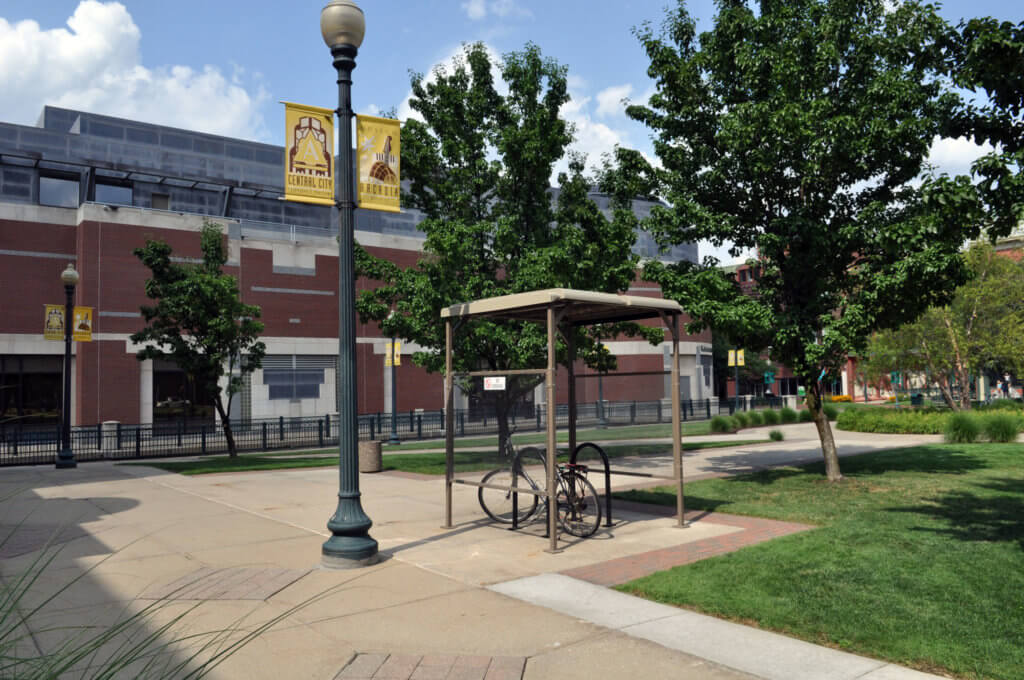 Healthcare Facility Bike Shelters
Bike shelters combine with our bike racks to meet Class II bicycle parking for four to ten bikes per unit with covered protection. Contoured, compression-molded tops facilitate runoff, and heavy-gauge steel tubing support frames protective polyester powder coat finishes. Optional wire, mesh, or Plexiglas side panels add additional protection from the elements and provide messaging options for healthcare facilities logos, signage, graphics, and messaging.
Bike Parking Resources
Healthcare Facility Bike Parking Case Studies
Related Articles
Healthcare Facility Bike Parking Installations
These healthcare, medical, and fitness facilities are just a few of the healthcare organizations that have chosen quality CycleSafe bike lockers, bike racks, and other bike parking solutions to encourage staff, patient, member, and visitor bicycle ridership.
Northwestern Memorial Hospital, Chicago, IL
VA Medical Hospital, San Francisco, CA
Palomar Pomerado Health, Escondido, CA
San Francisco General Hospital, San Francisco, CA
Stanford Medical Hospital, Stanford, CA
Montreal General Hospital, Montreal. Quebec, Canada
Blackpool Victoria Hospital, Blackpool, UK
Nottingham City Hospital, Nottingham, UK
Barnsley General Hospital, Yorkshire, UK
National Institute of Fitness, Indianapolis, IN
South Central Foundation Health Care Organization, Anchorage, AK
BJC Health Center, St. Louis, MO
BikePort LLC